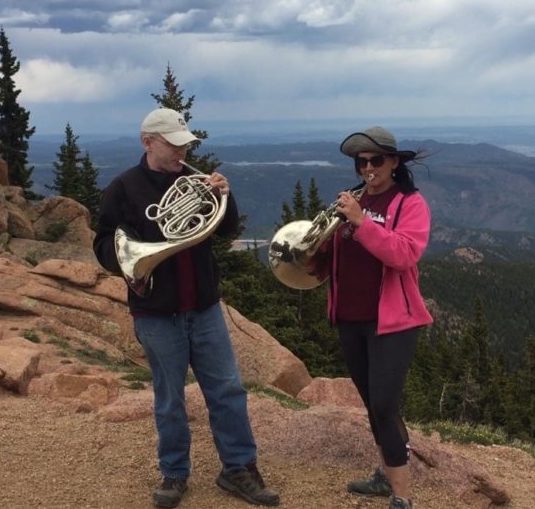 BIOGRAPHY
Gavin Lendt is an award winning American composer, conductor and horn player. Known mostly for his band works, he is also a recognized composer of music for orchestra, choir, solo instruments, small ensembles, and writes music for YouTube and Twitch content creators. He has received several commissions throughout the United States and his music has been performed all over the world.
His music is known for incorporating rich harmonies and dramatic counter lines. Both students and teachers find his music accessible and enjoyable to play. Many high school bands have received superior ratings at contest performing his many works.
Gavin studied composition at the University of Kansas with James Barnes and has had private instruction with luminary composers such as Stephen Melillo, John Mackey, Julie Giroux, Charles Rochester Young and Gabriela Frank.
An avid horn player, Gavin has performed with the Topeka Symphony, Kansas City Civic Orchestra, Hollywood Hills Orchestra and the Lenexa Orchestra. Gavin is also the musical director and arranger for the Kansas City Horn Club, a nonprofit organization designed to share enthusiasm and increase interest for the horn.
He is also the video director at Leawood United Methodist Church where he designs content for the church's weekly live stream, maintains the website and provides content elements for the weekly announcements and worship service.